Eddie Flores Real Estate Continuing Education School
931 University Avenue, #202 Honolulu, HI 96826
Phone: (808) 223-6301
Fax: (808) 951-0888
E-mail: info@eddiefloresce.com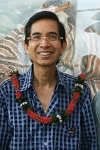 Eddie Flores, Jr.
Eddie Flores, Jr. is the founder of the school. He is also the President and Chief Executive Officer of L&L Drive-Inn/L&L Hawaiian Barbecue. Eddie received his Bachelor degree from the University of Hawaii at Manoa, where he attended the Shidler College of Business. He received his Master degree from the University of Oklahoma. As an active member of the community, Eddie helped create and build the Filipino Community Center of Hawaii. His success has led him to win numerous awards, most recent being the National Restaurant Association's Faces of Diversity award.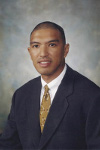 Bryan P. Andaya
Bryan P. Andaya is the Principal and Instructor of the Eddie Flores Real Estate Continuing Education School . He currently works for L&L Drive-Inn/L&L Hawaiian Barbecue as the Vice President and Chief Operating Officer. Prior to joining L&L, he practiced law as an attorney with the Honolulu firm Imanaka, Kudo & Fujimoto. Bryan attended Portland State University and earned a Bachelor of Science degree, majoring in history and political science. He earned his law degree from De Paul University, where he was the Case Management Editor of the Law Journal and was an intern at the large Chicago law firm, Sonnenschein, Nath, and Rosenthal, located in the Sears Tower.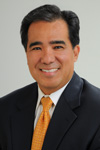 Scott Arakaki
Scott C. Arakaki, ESQ., is a Member of Badger Arakaki, LLLC. With over 20 years of experience, Mr. Arakaki concentrates his practice on real estate, commercial, and construction litigation and is experienced with business law, commercial and real estate law, condominium law, administrative law, and collection law. Mr. Arakaki has litigated hundreds of cases in state, federal, and/or the appellate courts, and has represented numerous clients in private arbitrations, mediation, and administrative agency actions and other legal matters. He has been recognized as one of Hawaii's premier civil plaintiff trial lawyers by The National Trial Lawyers: Top 100. Mr. Arakaki has authored and taught a number of Hawaii real estate courses for Hawaii attorneys and Hawaii real estate licensees. Finally, Mr. Arakaki serves as a Public Member of the State of Hawaii, Real Estate Commission ("Commission"), is the Chair of the Commission's Law and Rules Committee, and the former Co-Chair of the 2014-15 Blue Ribbon Condominium Committee.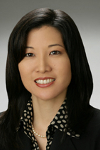 Nikki Senter
Nikki Senter is an experienced attorney in Hawaii real estate development and finance law, including related areas such as entitlement, acquisitions, subdivisions, leases, condominium and hotel development and real estate salesperson and broker law. Current representation includes diverse national developers that have established a presence in Hawaii through large lot resort, residential and commercial real estate developments. Able to consistently manage multiple projects at the same time and to communicate directly with clients to meet clients' needs. Comfortable working both independently with minimal supervision and in a team.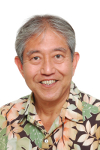 Wayne Y Sadoyama
Vice President of Stellmacher & Sadoyama,Ltd. A real estate appraisal and consultation firm. The company has appraised or consulted on more than $15 billion worth of real estate since its inception in 1984. Wayne is also president and designated realtor of the Realty Company, Ltd. Where he has personally sold over $150 million dollars of real estate. He has an MBA in real estate from the University of Southern California, and was previously licensed as a CPA in the State of Hawaii. He enjoys all aspects of real estate including valuation, brokerage, financing, leasing, management, and teaching.
Dr. Lei Ahu Isa
DR. LEI AHU ISA has an extensive business and political background. After obtaining her doctorate at the University of Hawaii, Dr. Ahu Isa joined the International CPA firm, Pannell Kerr Forester of London as Managing Director of their Center for Professional Development. Her next tenure was that of Vice President of Marketing and Public Relations for American Movers. Dr. Ahu Isa ran and won a seat in the State House of Representatives for six years. In 2004, she won the Oahu-at-large seat on the State Board of Education. In 2014 she was elected to the position of Trustee at Large for the Office of Hawaiian Affairs. She also sits on the Hilton Grand Vacation Company's Sales Committee as their broker for their Asian Pacific properties. Dr. Ahu Isa joined Hawaii Pacific University as an adjunct professor in 1996 and was hired as a full time Assistant Professor in 2006. She was recently appointed to the task force for the new Entrepreneurship Center.